Military Opportunities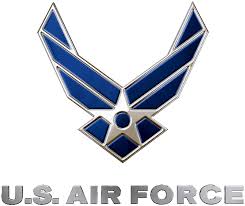 Air Force
(S)SGT Kyle A. Olander, USAF
Enlisted Accessions Recruiter
361st Recruiting Squadron
Cell: (509) 412-2289
Kyle.Olander@us.af.mil
Instagram: @AirForce_TriCities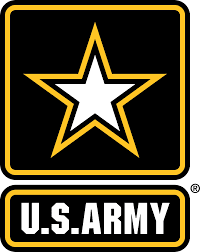 Coast Guard
CS1 David F. Patterson, Jr.
Recruiter - RO Vancouver
11504 SE Mill Plain Blvd Suite D
Vancouver, WA 98684
Office (360)699-1045 ext. 2101
www.gocoastguard.com
Marines
SSgt Miguel Aldiva
Marine Corps Recruiter
Recruiting Sub-Station Kennewick,
RS Seattle 12th Marine Corps District
1220 N Columbia Center Blvd., Suite N, Kennewick, WA 99336
Office: (509)783-1381
Cell: (509) 679-7513
Miguel.Aldiva@marines.usmc.mil
Why Join The Marines Video 1, 2, 3, 4
Earn Free College Education and Become a Naval Officer
Requirements: 1) A minimum of a 1000 SAT, or 74 AFQT on the ASVAB, or 22 ACT is required. 2) Pass a physical fitness test comprised of a max set of pull ups, max set of crunches, and a three mile run.
After passing these requirements, meet for an assessment with a Marine Officer to gain eligibility to interview and apply for the scholarship. The scholarship application consists of evaluations filled out by the student, teachers and counselors. An online application can be found at https://netfocus.ncdc.navy.mil. Be sure to select the 'Marine Corps Option' when filling out the application.
Capt Patton, Gregory R.
RS Seattle Executive Officer
Gregory.patton @marines.usmc.mil
224.326.1723 (cell)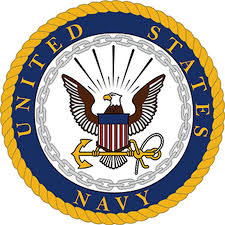 Navy
Petty Officer Nathan Stout
Recruiter
NRS Tri-Cities
1220 N Columbia Center Blvd, Suite M
Kennewick, WA 99336
Office: (509)783-1461
Cell: (509) 520-4972
nathan.a.stout1@navy.mil
Air National Guard
SSGT Roman Watson
Production Recruiter Retainer
Tri-Cities
Office (253)304-6409
Roman.Watson.2@us.af.mil
Army National Guard
SFC Sean Edgerly
Washington Army National Guard
Recruiting and Retention NCO
513 N. Edison St, Suite D
Kennewick, WA 99336
Office (509)734-7050
sean.d.edgerly.mil@mail.mil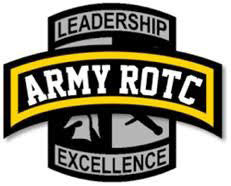 Navy ROTC
MMN1 (SW) Derek Moore
Recruiter
NRS Tri-Cities
1220 N Columbia Center Blvd, Suite M
Kennewick, WA 99336
Office: (509)783-1461
derek.a.moore@navy.mil
United States Naval Academy
For information about seeking admission to the Naval Academy and becoming a midshipman, please contact our Office of Admissions. Interested in visiting the Naval Academy? The Naval Academy Summer Seminar offers an opportunity for rising high school seniors to visit the Naval Academy for one week during the summer. This program provides a comprehensive look at the Naval Academy, the academic programs offered, life as a midshipman, and Navy and Marine Corps service options.
Additional information regarding USNA's Academic Programs may be directed to the Associate Provost for Academic Affairs (ADAA) at adaa@usna.edu or 410-293-1589. Additional information on the Admissions process (including PTR packets) should be directed to the Admissions office via their online form or 410-293-1858.
United States Military Academy West Point
The Preeminent Leader Development Institution
The U.S. Military Academy at West Point's mission is "to educate, train, and inspire the Corps of Cadets so that each graduate is a commissioned leader of character committed to the values of Duty, Honor, Country and prepared for a career of professional excellence and service to the Nation as an officer in the United States Army."
Admissions Representative for the Tri-Cities
Kerry Lawrence
Kerry@klawrence.me
(425) 941-6887
United States Coast Guard Academy
The United States Coast Guard Academy presents an unrivaled opportunity to attend an elite professional college that charges no tuition and guarantees a challenging and rewarding career upon graduation.
Ranked among the nation's most prestigious institutions of higher learning, the U.S. Coast Guard Academy in New London, Connecticut, is proud to educate future leaders of America's multi-mission, maritime military force. Each year, approximately 200 graduates are commissioned as Coast Guard officers to help ensure the safety, security and stewardship of our nation's waters.
Mission
"To graduate young men and women with sound bodies, stout hearts and alert minds, with a liking for the sea and its lore, with that high sense of honor, loyalty and obedience which goes with trained initiative and leadership; well-grounded in seamanship, the sciences and amenities, and strong in the resolve to be worthy of the traditions of commissioned officers in the United States Coast Guard in the service of their country and humanity."
United States Air Force Academy
Life at a Different Altitude
The U.S. Air Force Academy isn't just a premier higher-education establishment. It's an unparalleled academic and military institution that provides young men and women with rewarding opportunities to transform into the leaders of tomorrow. It's life at a different altitude.
United States Merchant Marine Academy
The Experience of a Lifetime; A Lifetime of Experience
With 95 percent of the world's products transported over water, our graduates are vital to the effective operation of our merchant fleet for both commercial and military transport during war and peace.
About the Academy
We are a federal service academy that educates leaders of exemplary character who are inspired to serve the national security, marine transportation, and economic needs of the United States as licensed Merchant Marine Officers and commissioned officers in the Armed Forces.