College & Career Center
Youth Tour in Washington D.C.
The 2020 Youth Tour will be June 18-25.
Applications are due December 3, 2019.
If you're a current high school sophomore or junior and looking for something fun and to do in the summer, the Electric Cooperative Youth Tour may be just the thing for you! This is an all-inclusive paid trip by Benton REA and the National Rural Electric Cooperative Association (NRECA).
2020 Youth Programs and Scholarships website.
The U.S. State Department funded Congress-Bundestag Youth Exchange Program (CBYX) is for motivated high school students who want to fully immerse themselves in German culture by living with a host family and attending a local high school. No previous language experience is required.
Overview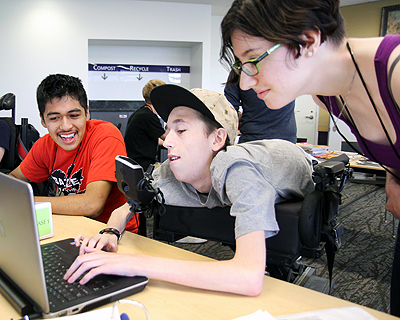 DO-IT Scholars prepares Washington State high school students with disabilities for success in college and careers. Scholars attend Summer Study sessions, held during three consecutive summers at the University of Washington campus. This allows students to experience college life and work on self advocacy skills. Throughout the school year, Scholars connect with program staff, DO-IT Mentors, and each other using email and e-lists. They also meet in-person at DO-IT events, complete individual and group projects, and receive valuable information and support for the transition to college.